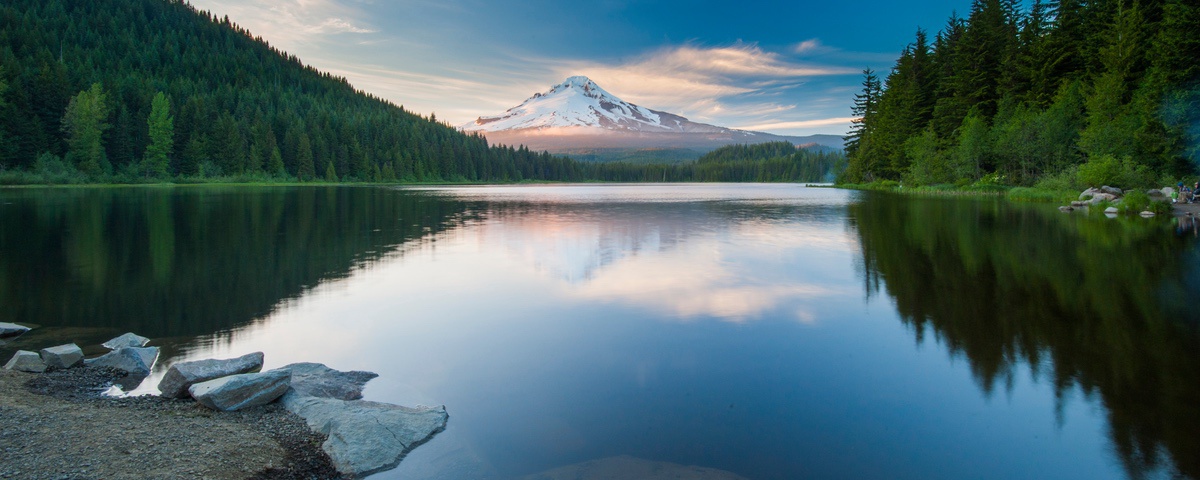 Our love for the Pacific NW
___________________
Portland is one of those cities that has few native residents compared with the number for transplants from elsewhere. Our Aurora team hails from New York and California, mostly. We have all landed here for different reasons, but were drawn by the pristine nature surrounding the city, the food and beverage, and sense of community in the region. We have leaned into our Pacific Northwest provenance during every stage of the product development process since Aurora's origins.  The region is known for agricultural commodities ranging from tree fruit, berries, stemmed flowers, wine and shellfish, to Christmas trees, hazelnuts, and of course hops and cannabis. 
Food and beverage, nature, and enjoying the outdoors are an integral part of living in this part of the country. During the past two years especially, I've had the opportunity to explore the state of Oregon while plane travel was limited and my newly adopted puppy could join in on the adventure. 
Below are some of my favorite places to visit and some of the reasons why they are special. They reflect a slice of the diverse topography of the region and what has been the source of inspiration for our line of refreshments. 
Astoria, Oregon
My fear of the coast crumbling to the sea may be one reason I haven't spent too much time on the Oregon coast, but when I do, I love to visit Astoria.  A throwback fishing town with Scandinavian & Victorian flavor, with lush surrounding forests, and both river and ocean views, it is a favorite spot to get a slice of history and a good meal. 
Buoy Brewery is a favorite place for the views and the brews. 
Suttle Lake, Sisters County
My child is obsessed with the Best Western Ponderosa Lodge in the old Western town of Sisters, Oregon. Maybe it is the alpacas wandering the vast lawn surrounding the hotel, but I believe it is part of the overall charm of Central Oregon. Sisters, and its surroundings are on the edge of the Deschutes National Forest and near the Metolius River- the clearest and coldest in the state. Mountain peaks, an artsy vibe, and the glampy appeal of the Suttle Lodge on Suttle Lake make this region part of our summer vacation year after year. 
Welches, Mt. Hood Villages
On the way to Oregon's tallest peak is a series of scenic small towns at the base of the mountain. There are cabins, lodges and our favorite B&B A-Frame to relax all year long, apres skiing, biking, hiking or enjoying the rivers and lakes. Side note: our inspiration for our hops drinks comes from one of this region's most scenic drives along Lolo Pass Road. 
Newberg, Oregon
The first stop or "gateway" into Oregon's Willamette Valley wine country on Hwy 99 heading South from Portland. Plenty of tasting rooms in and outside of town, options for dining from James Beard nominated restaurants to authentic Mexican grocers, a fish market that isn't to be missed and my favorite Farmhouse Brewery, Wolves & People.
Summer Lake Hot Springs
Geothermally heated rustic cabins and camping amidst naturally formed rock and indoor pools it is worth the trek to Central Oregon to experience the unique balance with nature at this resort. Visiting Oregon's high desert region has unique views of mountains and salt flats, and nearby ancient historical sites with petroglyphs round out a relaxing soak.